Profile
Results
We work with you on a personal level to determine the best solutions for your unique needs, then leverage our seasoned expertise to achieve the best possible results.
Relationships
We are your trusted partner in success. Our firm offers a full range of professional services and gives you the individual attention that you deserve.
Relief
Rest assured that when a need arises, our firm is ready and capable to handle everything for you so you can focus on what matters most to you.
Staff Profile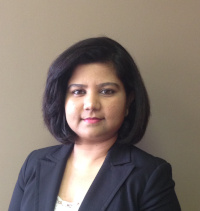 Vani Murthy
Vani Murthy is a CPA licensed in AZ and CA who has been in the Tax Services industry since 2008. After working in public accounting for 12 years she founded Tax Relief Central in Mesa, AZ. Since then, she has applied her knowledge and experience to help individual and business clients, in Arizona and nationwide, with simple to complex tax matters. Vani Murthy has written several tax articles that have been published in Journal of Accountancy, CPA magazine and other paper and online publications. She is a recipient of AICPA's 2016 Women to Watch Award.
She graduated from Golden Gate University with a Master's Degree in Taxation in 2007 and has a Master's Degree in Accounting from India. During her spare time Vani enjoys volunteering and supporting her local community. She has served on the Board of a non-profit including taking on leadership roles on committees for the past several years. She and her husband enjoy socializing and traveling.